Undergraduate students from North America that are engaged in design projects related to rehabilitation or assistive devices during the current (2018-2019) academic year are encouraged to submit an abstract of their design project to the 2019 Summer Biomechanics, Bioengineering, and Biotransport Conference (SB3C).
The top six finalists will be given an opportunity to present their work during a special podium presentation at the conference. Pending National Science Foundation (NSF) support, the top six teams will also receive financial support to offset prototype costs and conference travel costs.
The objectives of this undergraduate design competition are to showcase the undergraduate design work, give students an opportunity to describe their work, and provide a chance to meet professionals in the bioengineering field.
This competition is now open!
The extended deadline for submission is March 8, 2019.
**Please note that this competition is pending NSF funding**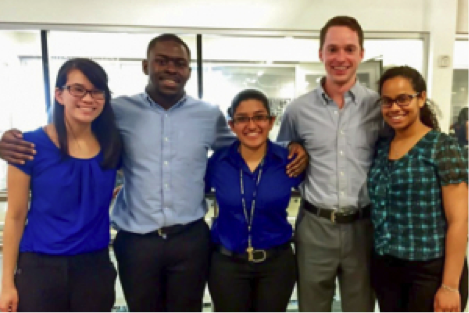 FAQs
See below for the full instructions and rules of the Undergraduate Design Competition.
Organizers
Michael R. Moreno, Ted Conway