Building on the legacy of previous summer bioengineering conferences, we are proud to announce the 2017 Summer Biomechanics, Bioengineering and Biotransport Conference (SB3C2017), to be held in Tucson, AZ, June 21 – 24, 2017.
SB3C2017 includes all the elements that we've enjoyed for years: family-friendly venue, outstanding scientific program, the popular student design and paper competitions, and networking opportunities for academic and industry researchers at all levels.
The theme of this year's conference is "Growth, Development, Remodeling, and Repair." The meeting will include a broad range of plenary lectures, symposia, and workshops related to the overall theme. Our scientific program will include topics in many applications of mechanics to human health, including: cellular, tissue, bone, and fluid mechanics, as well as biotransport, human dynamics, bioengineering education, and design of medical devices.
The Venue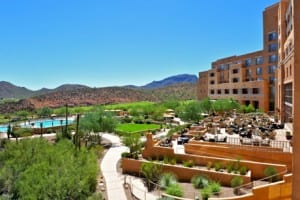 SB3C2017 will be held at the beautiful JW Marriott Star Pass Resort & Spa.
Adjacent to the saguaro-covered foothills of the Sonoran Desert, the resort promises exceptional meeting space with plenty of recreational activities. From hiking to golf to waterslides and a lazy river, there is something for everyone to enjoy. The venue is just over 12 miles from the Tucson International Airport (TUS), and less than two hours' drive from Phoenix Sky Harbor International Airport (PHX).