The SB3C Legacy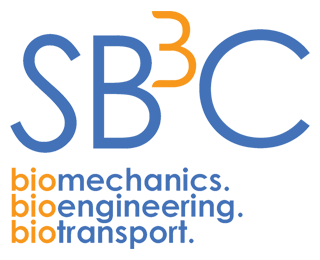 Initiated in 2015, the Summer Biomechanics, Bioengineering and Biotransport Conference (SB3C) is an annual meeting where high-impact science is delivered in a student-friendly, casual resort style venue designed to promote informal networking. The meeting is a great opportunity to come together to discuss outstanding research, catch up with old friends, and meet new friends and colleagues. Although the primary focus is scientific and technical exchange, the program incorporates student competitions for all levels, networking events, and diversity-driven mentoring to strengthen our community.
Each year, we are located in a spectacular setting and we program free time so you can enjoy the venue, outdoors, and time with family and friends. Some of the highlights of the week are the theme-related workshops, BS/MS/PhD student paper competitions, the closing banquet, and a free evening concert by our very own band, BEDRock. Each year, we provide and archive a full abstract book and program book. You can see all the wonderful aspects of the conference by visiting the SB3C Archive.
The Relationship of SB3C to the ASME Bioengineering Division
The original Summer Bioengineering Conference (SBC), which began in 1993 and is now SB3C, has a long history as a high-quality multidisciplinary, biomedical engineering event that is organized in conjunction with the Bioengineering Division (BED) of the American Society of Mechanical Engineers (ASME). A hallmark of these meetings has been the interaction and integration of engineering principles and contemporary biological concepts. The Bioengineering Division of ASME provides support through leading technical review of the abstracts and financially supporting the Student Paper Competition.
Many attendees at the SB3C meeting are ASME BED members, and we take the opportunity to conduct BED related business at SB3C. For example, attendees are welcome and encouraged to attend the many open BED-related committee meetings during SB3C. Doing so is professionally valuable and even enjoyable. The ASME Journal of Biomechanical Engineering holds its annual editorial board meeting at SB3C and announces its Editors Choice papers for the previous year and the Richard Skalak Award winner at the banquet. Finally, we honor outstanding members of the ASME Bioengineering Division by organizing Plenary Talks from the ASME Medal winners and recognizing new ASME fellows during the banquet. We are proud of our relationship with the leadership of ASME and look forward to a long and rewarding partnership for all SB3C conferences.