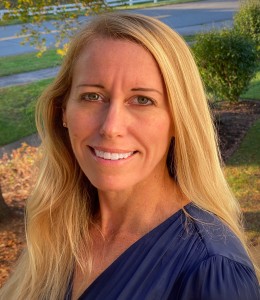 Shayn Peirce-Cottler, Ph.D.
Shayn Peirce-Cottler, Ph.D. is Harrison Distinguished Teaching Professor of Biomedical Engineering with secondary appointments in the Department of Ophthalmology and Department of Plastic Surgery at the University of Virginia (UVA). Dr. Peirce-Cottler received Bachelor's of Science degrees in Biomedical Engineering and Engineering Mechanics from The Johns Hopkins University in 1997. She earned her Ph.D. in the Department of Biomedical Engineering at the University of Virginia in 2002. Dr. Peirce-Cottler develops computational models in conjunction with experiments to study structural and functional adaptations of tissues in order to develop therapies for inducing regeneration in injured tissues and restoring homeostasis to diseased tissues. Her lab combines multiscale computational modeling with in vivo imaging of murine experimental models to examine and control the multi-cell interactions that underpin inflammation, angiogenesis, and fibrosis.
Dr. Peirce-Cottler has published over 125 peer reviewed papers and book chapters, and she is an inventor on two U.S. Patents. She is a fellow in both the American Institute for Medical and Biological Engineering College of Fellows (AIMBE) and in the Biomedical Engineering Society (BMES). She is also Past-President of The Microcirculatory Society. At UVA, Dr. Peirce-Cottler is the Director of the Graduate Program in Biomedical Engineering and the Co-Director of UVA's Center for Advanced Biomanufacturing. Dr. Peirce-Cottler is a UVA School of Medicine Pinn Scholar, and in 2020 she was awarded the UVA School of Medicine's Robert H. Kader Award for Excellence in Graduate Teaching and Mentoring. Dr. Peirce-Cottler is passionate about mentoring students and faculty, promoting diversity in STEM, and participating in K-12 outreach to increase students' interest and self-confidence in pursuing STEM careers.